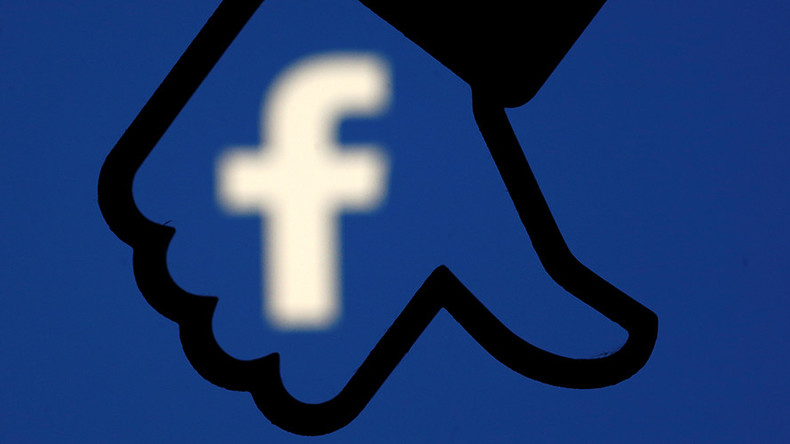 Sean Parker, le Président fondateur de Facebook, dit la société a été conçu pour «consommer autant de votre temps et l'attention consciente que possible» et met en garde la plate-forme pourrait affecter les esprits en développement de manière négative.
Lors d'un événement Axios mercredi, Parker, 38, le milliardaire co-fondateur de Napster et un investisseur tôt dans Facebook, a avoué qu'il est devenu «quelque chose d'un objecteur de conscience» aux médias sociaux, malgré le fait qu'il a fait la plupart de ses $2,6 milliards fortune de Facebook.
Annonces par zinc
Parker, qui a été présenté par Justin Timberlake dans le film 2010'The Social Network, dit quand il aidait à construire la société, il savait que les gens seraient accrochés.
«J'ai eu ces gens qui viendrait vers moi et ils diraient: «je ne suis pas sur les médias sociaux.»» Et je dirais: «OK.» Vous savez, vous serez. Et puis ils diraient: «non, non, non.» je valorise mes interactions de vie réelle. J'apprécie le moment. Je valorise la présence. Je valorise l'intimité. Et je dirais: «Eh bien, vous êtes un objecteur de conscience, vous n'avez pas à participer, mais, vous savez, nous vous obtiendrons finalement», a rappelé Parker.
Facebook est "exploiter une vulnérabilité dans la psychologie humaine" en donnant aux utilisateurs "un peu de dopamine frappé de temps en temps" sous la forme de goûts, commentaires et actions.
Si un utilisateur affiche le contenu qui recueille aime, Parker a déclaré les fondateurs savaient qu'il serait «vous aider à contribuer plus de contenu, et qui va vous obtenir plus aime et commentaires.»
Parker a expliqué que Facebook utilise des goûts, des commentaires et des actions pour créer une «boucle de rétroaction de validation sociale qui maintient les utilisateurs accros à la plate-forme.»
«les inventeurs, les créateurs-c'est moi, c'est Mark [Zuckerberg], c'est Kevin Systrom sur Instagram, c'est tous ces gens-compris cela consciemment», a déclaré Parker. "et nous l'avons fait de toute façon."
Il ya cinq mois, Mark Zuckerberg, le Président et chef de la direction de Facebook, a annoncé qu'il y avait 2 milliards utilisateurs mensuels actifs, ce qui en fait le numéro un mondial réseau social.
Parker dit qu'il est maintenant préoccupé par les «conséquences imprévues» le géant des médias sociaux pourrait avoir sur les utilisateurs, en particulier les enfants.
Parker a souligné les sondages qui ont montré une «augmentation énorme de l'anxiété» chez les jeunes adultes ces dernières années et a déclaré que Facebook "interfère avec la productivité de façon étrange" et "change littéralement votre relation avec la société."
"Dieu seul sait ce qu'il fait au cerveau de nos enfants" dit Parker"
%%%%%%%%%%%%
Sean Parker, the founding president of Facebook, says the company was designed to "consume as much of your time and conscious attention as possible" and warns the platform could affect developing minds in negative ways.

At an Axios event Wednesday, Parker, 38, the billionaire co-founder of Napster and an early investor in Facebook, confessed that he has become "something of a conscientious objector" to social media, despite the fact that he made most of his $2.6 billion fortune from Facebook.
Ads by ZINC

Parker, who was portrayed by Justin Timberlake in the 2010 movie 'The Social Network,' said when he was helping build the company, he knew people would get hooked.

"I had these people who would come up to me and they would say, 'I'm not on social media.' And I would say, 'OK. You know, you will be.' And then they would say, 'No, no, no. I value my real-life interactions. I value the moment. I value presence. I value intimacy.' And I would say, 'Well, you're a conscientious objector, you don't have to participate, but, you know, we'll get you eventually,'" Parker recalled.

Facebook is "exploiting a vulnerability in human psychology" by giving users "a little dopamine hit every once in awhile" in the form of likes, comments and shares.

If a user posts content that garners likes, Parker said the founders knew it would "get you to contribute more content, and that's going to get you more likes and comments."

Parker explained that Facebook uses likes, comments and shares to create a "social-validation feedback loop" that keeps users addicted to the platform.

"The inventors, creators — it's me, it's Mark [Zuckerberg], it's Kevin Systrom on Instagram, it's all of these people — understood this consciously," Parker said. "And we did it anyway."

Five months ago, Mark Zuckerberg, the President and CEO of Facebook, announced there were 2 billion monthly active users, making it the world's number one social network.

Parker says he is now concerned about the "unintended consequences" the social media giant could have on users, especially children.

Parker pointed to surveys that have shown a "huge rise in anxiety" among young adults in recent years and said that Facebook "interferes with productivity in weird ways" and "literally changes your relationship with society."

"God only knows what it's doing to our children brain "Parker said"